***FEBRUARY OFFER***
Congratulations to those of you keeping up the 2017 Fitness Blitz! Unsurprisingly we have had plenty of people coming in, who are a bit tight as a result. Just like a car- our bodies need a M.O.T every now and then, so
why not treat yourself to a sports massage?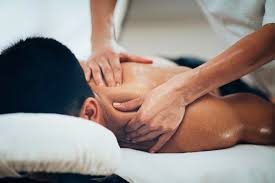 Our February Sports Massage Package gives you 4 x 30 minute Sports Massage Sessions for £99 (worth £120), to be used at any stage throughout the year.
Want more information- contact using the details below:
Phone: 07429831747
E-mail: info@jurassicphysio.com