Whilst in self-isolation, it is essential to keep your physical health in prime condition. Here at Jurassic Physio we have put together this simple plan to help keep you on track during these tough times.
Why Exercise?
Inactivity leads to reduced mobility; an increased risk to your heart and lung function, and a higher risk of falls. The exercises below focus on strengthening your legs to help keep you mobile and independent.
If you have any questions about these exercises, or any other aspect of you physical health, give Josh from Jurassic Physio a call on 07429831747.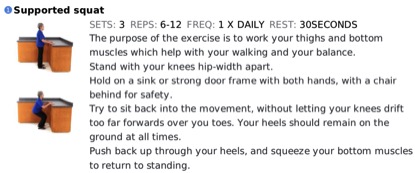 Download the PDF by clicking below