Josh Bess MSc Sport Physiotherapy
BSc Hons Physiotherapy. mHCPC mCSP mACPSM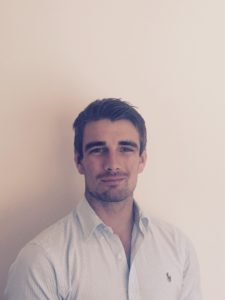 Josh is the owner of Jurassic Physio. He is a specialist musculoskeletal physiotherapist graduating from Cardiff University in 2010 and recently completed a masters in Sports Physiotherapy in 2016 in which he gained a distinction. He has extensive experience in the both the public and private sectors in England, and more recently in Sydney, where he was lucky to work alongside leaders in the field of physiotherapy.
Josh has extensive experience in dealing with all kinds of musculosketal issues, including neck and back issues, arthritis, sports injuries and post-operative rehabilitation and balance re-education.
He also works 2 days a week for Nuffield Health as an Advanced Level Practitioner. This involves dealing with clients with complex needs who have been referred by the Senior Physiotherapists. This involves leading the clients management, and thus working closely with consultants and referring for scans.
Having spent several years working in the NHS, including within the community team around East Devon, Josh is used to working with people of all ages from the acute setting in hospital, all the way through to their discharge and rehabilitation in their own home. This rehabilitation at home is often essential in ensuring the individual is strong enough and mobile enough to enjoy a safe and active lifestyle- and something that Josh is passionate about helping with. This work also devleoped Josh's enthusiasm for falls prevention; slips, trips and falls are a significant problem that can negatively effect peoples lives, by reducing their confidence and ultimately their independence.
Josh has also worked in several local private schools providing care for adolescents and children, with growth and sport related injuries. He has has enjoyed working with a broad range of athletes, ranging from the weekend warriors all the way through to current professionals from the Exeter Chiefs and Somerset County Cricket Club.
Local private work has led to good links with several spinal, hip, knee and shoulder consultants, and thus post-operative rehabilitation is an area Josh particularly enjoys.
His approach to physiotherapy is a combination of both hands of treatment techniques and exercise based therapy to achieve optimal results and prevent the reoccurrence of the issue.
He is a keen sportsman himself playing cricket for Devon and rugby for Sidmouth, and enjoys skiing in the winter months. He is registered with the Chartered Society of Physiotherapy (CSP); the Health and Care Professions Council (HCPC) and Association of Chartered Physiotherapist in Sports and Exercise Medicine (ACPSEM).
Rebecca Smith (HCPC mCSP BSc Hons)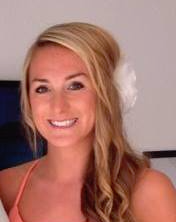 Rebecca graduated from Cardiff University in 2010 with First Class Honours. She has a passion for pilates, and believes that physiotherapy can play an enormous role  in the prevention of injuries, and the maintenance of a healthy and active lifestyle.
Rebecca has a wealth of physiotherapy experience having worked all around the globe, from working in the NHS in and England and Wales, to clinics on ski-slopes of Queenstown, NZ, and the beaches of Sydney, Australia.
Rebecca is registered with the Chartered Society of Physiotherapy (CSP); the Health and Care Professions Council (HCPC) and the Australian Physiotherapy and Pilates Institute (APPI).