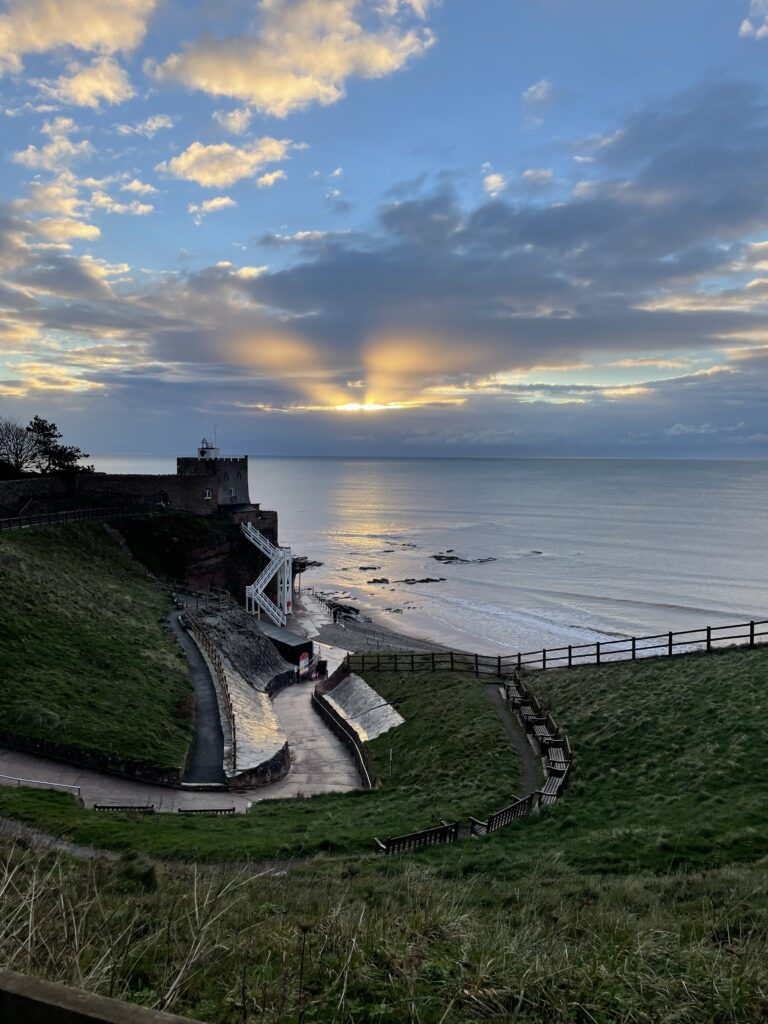 Our Story
Established in 2015 by Josh and Becky, Jurassic Physio has grown as part of the East Devon community.
At Jurassic Physio we aim to maximise your ability to live life how you want to. Experts in the diagnosis, treatment and rehabilitation of musculoskeletal injuries, we strive to deliver the best care with the most up to date physiotherapy research. Passionate about making a difference & improving your wellbeing long term, we focus on identifying the cause of your problem, rather than just treating your symptoms. This is achieved through comprehensive assessment & accurate diagnosis to prescribe a bespoke treatment programme for you.

We treat muscle, joint and associated nerve conditions to effectively reduce your pain levels. With extensive experience over the years, we are highly skilled in working with all ages and all abilities- from elite athletes to sedentary workers!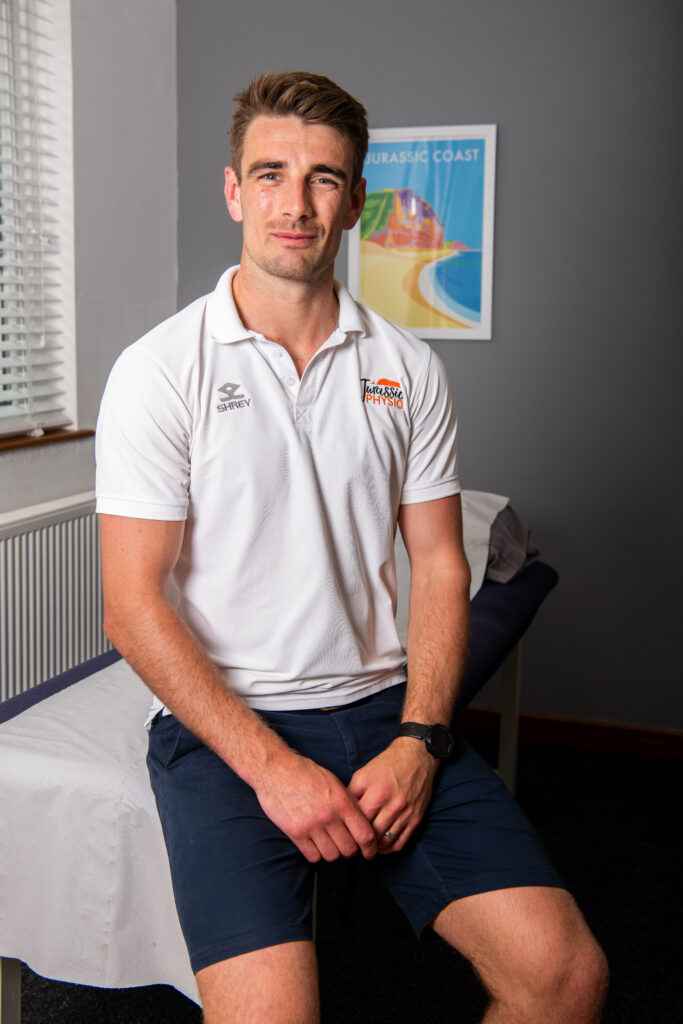 Meet Josh
Josh Bess is a specialist musculoskeletal physiotherapist graduating from Cardiff University in 2010. He went on to complete a masters degree in Sports Physiotherapy in 2016 in which he gained a distinction. He has extensive experience in the both the public and private sectors in England & Sydney, where he was lucky enough to work alongside leaders in the field of physiotherapy. Regular injuries he treats include neck and back issues, arthritis and lower limb complaints, sports injuries, post-operative rehabilitation, shoulder, elbow and hand problems, and balance/gait re-education.
Josh has worked in several local private schools providing care for adolescents and children, with growth and sport related injuries. He has enjoyed working with a broad range of athletes, ranging from the weekend warriors all the way through to current professionals from the Exeter Chiefs and Somerset County Cricket Club. He was Head Physio for the Western Storm women's cricket franchise, and currently oversees the players from Devon County Cricket Club. Local private work has led to good links with several spinal, hip, knee and shoulder consultants, and thus post-operative rehabilitation is an area Josh particularly enjoys. His most recent role alongside Jurassic Physio was as an advanced practitioner for Nuffield Health, taking virtual complex referrals from all over the UK. His approach to physiotherapy is a combination of both hands on treatment techniques and exercise based therapy to achieve optimal results and prevent the reoccurrence of the issue.
Having spent some time working in the NHS, Josh is used to working with people of all ages from the acute setting in hospital, all the way through to their discharge and rehabilitation in their own home. This rehabilitation at home is often essential in ensuring the individual is strong enough and mobile enough to enjoy a safe and active lifestyle- and something that Josh is passionate about helping with.
He is a keen sportsman himself having played cricket for Devon and rugby for Sidmouth. He enjoys skiing in the winter months and is a keen sea swimmer all year round. He is registered with the Chartered Society of Physiotherapy (CSP); the Health and Care Professions Council (HCPC) and Association of Chartered Physiotherapist in Sports and Exercise Medicine (ACPSEM).

Meet Becky
Becky has over 10 years physiotherapy experience both in the UK and abroad after graduating in 2010 with a first class honors degree from Cardiff University. Her career as a musculoskeletal physiotherapist has most recently been shaped as a specialist practitioner in the Exeter Spinal Unit. Over this time, she has worked alongside expert clinicians and orthopaedic consultants in clinics for a range of spinal conditions (Referrals from GP's, consultants in other specialties and MSK physiotherapists). Prior to this she ran peripheral joint injection clinics, specialist spinal clinics and community classes within Exeter NHS MSK team. Becky is trained as both a pilates and tai chi instructor, which complements her physiotherapy treatment skill set.
Having worked in a mix of NHS roles and private practises in the UK, Australia and New Zealand, Becky has varied experiences from treating winter olympians and acute ski injuries in Queenstown, to Exeter University hockey and rugby teams. She has been weekend physio team lead for one of the largest hospitals in New Zealand as well as team lead in a private clinic on Sydney's northern beaches.
Becky loves treating patients of all ages, abilities and backgrounds with her greatest passion focusing on each individuals own goals for recovery. She is passionate about preventative health to keep her patients in the best condition for a happy well functioning body into the future. Becky enjoys keeping active herself through running, weights, netball and winter snow sports/summer water sports.