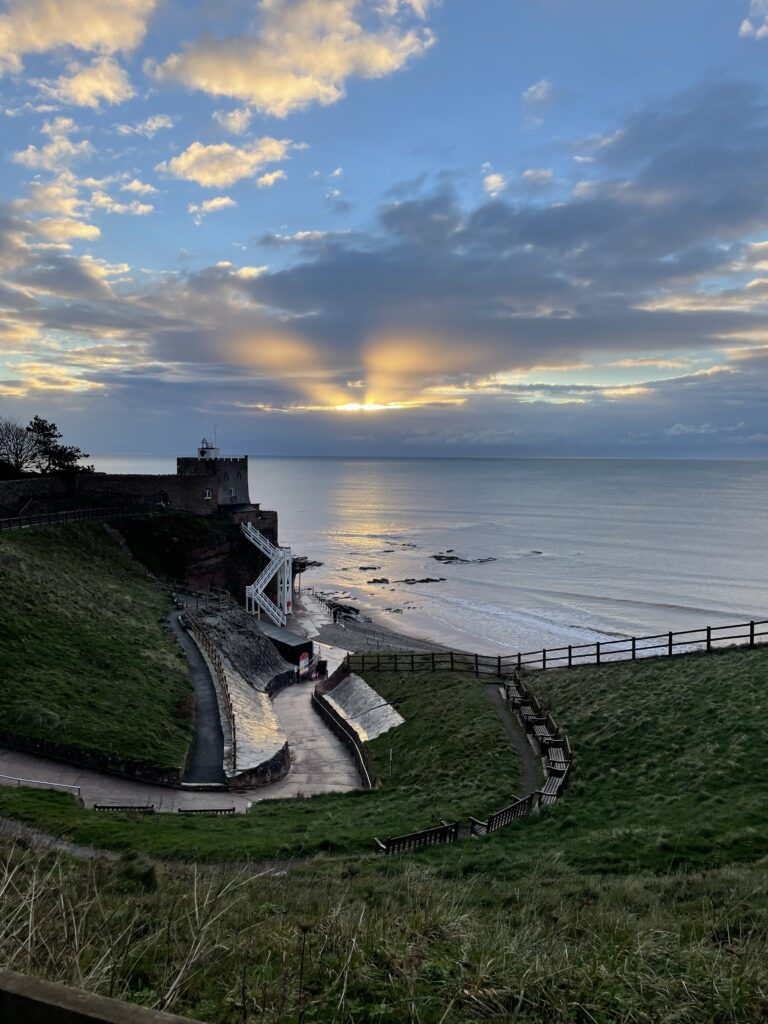 Our Story
Established in 2015 by Josh and Becky, Jurassic Physio has grown as part of the East Devon community.
At Jurassic Physio we aim to maximise your ability to live life how you want to. Experts in the diagnosis, treatment and rehabilitation of musculoskeletal injuries, we strive to deliver the best care with the most up to date physiotherapy research.

Passionate about making a difference & improving your wellbeing longterm, we focus on identifying the cause of your problem, rather than just treating your symptoms. This is achieved through comprehensive assessment & accurate diagnosis to prescribe an bespoke treatment programme for you.

We treat muscle, joint and associated nerve conditions to effectively reduce your pain levels. With extensive experience over the years, we are highly skilled in working with all ages and all abilities- from elite athletes to sedentary workers!
Meet Josh
Josh Bess is a specialist musculoskeletal physiotherapist graduating from Cardiff University in 2010. He went on to complete a masters degree in Sports Physiotherapy in 2016 in which he gained a distinction. He has extensive experience in the both the public and private sectors in England & Sydney, where he was lucky enough to work alongside leaders in the field of physiotherapy.
Josh has extensive experience in dealing with all kinds of musculosketal issues, including neck and back issues, arthritis, sports injuries and post-operative rehabilitation and balance re-education.
Having spent several years working in the NHS, including within the community team around East Devon, Josh is used to working with people of all ages from the acute setting in hospital, all the way through to their discharge and rehabilitation in their own home. This rehabilitation at home is often essential in ensuring the individual is strong enough and mobile enough to enjoy a safe and active lifestyle- and something that Josh is passionate about helping with. This work also developed Josh's enthusiasm for falls prevention; slips, trips and falls are a significant problem that can negatively effect peoples lives, by reducing their confidence and ultimately their independence.
Josh has also worked in several local private schools providing care for adolescents and children, with growth and sport related injuries.
He has enjoyed working with a broad range of athletes, ranging from the weekend warriors all the way through to current professionals from the Exeter Chiefs and Somerset County Cricket Club. He was Head Physio for the Western Storm women's cricket franchise, and currently oversees the players from Devon County Cricket Club.
Local private work has led to good links with several spinal, hip, knee and shoulder consultants, and thus post-operative rehabilitation is an area Josh particularly enjoys.
His approach to physiotherapy is a combination of both hands on treatment techniques and exercise based therapy to achieve optimal results and prevent the reoccurrence of the issue.
He is a keen sportsman himself having played cricket for Devon and rugby for Sidmouth. He enjoys skiing in the winter months and is a keen sea swimmer all year round. He is registered with the Chartered Society of Physiotherapy (CSP); the Health and Care Professions Council (HCPC) and Association of Chartered Physiotherapist in Sports and Exercise Medicine (ACPSEM).