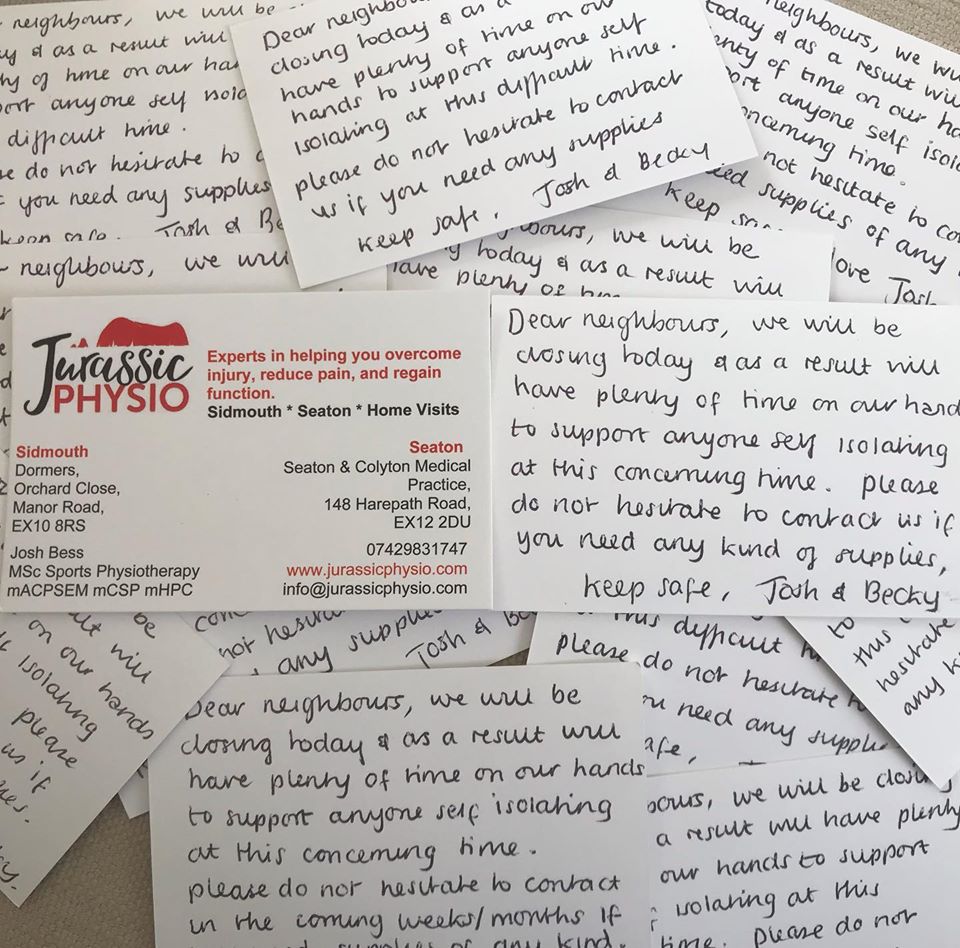 To all our clients and followers, with much sadness we are announcing we will not be seeing clients face to face from today due to the Coronavirus pandemic.
We will however be offering telephone consultations and video appointments which is something we are very experienced in from our work we do with Nuffield Health, so please do get in contact for your ongoing physiotherapy needs. For all of you with appointments in the pipeline- we will be in contact tomorrow and make arrangements for a telephone consultation to ensure we continue to push your rehab- we aren't leaving you stranded!
To explain this decision…
– Whilst we have not been forced to close our doors, we feel it is our responsibility to do so, following the government advice that everyone should stop non essential contact with others.
– We ourselves are not in the "high risk" category, however we all have family, friends and clients who are.
– It has been widely documented that we are at the stage where the spread of the disease is rapidly speeding up and in a few days/weeks from now there will be a huge strain on the NHS. It is the unimaginable, but it is a VERY real problem that if it becomes overloaded, doctors will not be able to treat everyone. Lives will be lost.
– Just because we are not "high risk", there are cases of adults of all ages (fit and healthy) becoming very unwell and needing ventilation/intensive care and thus adding to the strain.
This is an absolutely heartbreaking time in every way, so most importantly, let's look after each other. Make sure you let your neighbours know you can help them when some may feel very alone right now.